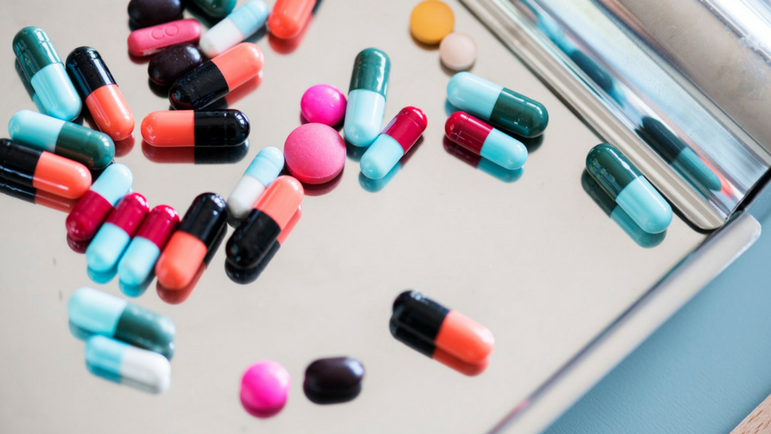 FACTS:
The FTC has filed a complaint against Telomerase Activation Sciences for advertising products with unsubstantiated claims. Specifically, the product is claimed to have reverse-aging effects for consumers. Furthermore, the company claimed that it had research-based, clinically tested, scientific evidence to substantiate its claims. However, this is proving to be false given the lack of scientific evidence it actually has on TA-65MD, the product it has been advertising.
ISSUES:
How are false advertising claims evaluated under the Federal Trade Commission's 1983 Advertising Substantiation Policy Statement?
LAW:
The relevant law here is 48 FR 10471, where the FTC requested for comments on its implementation of its advertising substantiation requirement.

Under legal doctrine announced in 1972, advertisers are expected to have a "reasonable basis" for the objective claims they make in advertising – the factors that constitute a "reasonable basis" are:

Type and specificity of the claim made
The type of product
The possible consequences of a false claim
The degree of reliance by customers on the claim
The type and accessibility of evidence adequate to form a reasonable basis for making the particular claim

Here, the producers of TA-65MD's anti-aging products fail the last factor, given that they lack adequate evidence to form a reasonable basis for making the claim that their products "reverse the aging process"

Pursuant to statutory authority, 15 U.S.C. §52 states that "it shall be unlawful for any person, partnership, or corporation to disseminate…any false advertisement…by any means, for the purpose of inducing the purchase in or having an effect upon commerce, of food, drugs, devices, services, or cosmetics."
There is no constitutional right to disseminate false or misleading advertisements. [E.F. Drew & Co. v. Federal Trade Commission].
In FTC v. Pharmtech Research, Inc., the court found that "when an advertiser invokes scientific sources or data in support of health claims for its products, a 'reasonable basis' for any affirmative performance claims for a product within meaning of Federal Trade Commission Act requires that claims be supported by competent scientific evidence." [576 F.Supp.294 (1983); 15 U.S.C.A. §45]
In FTC v. National Urological Group, the defendants challenged the FTC's standards regulating advertising on the ground that they are vague and overbroad. The court rejected this argument, finding that "competent and reliable scientific evidence" has been defined in various contexts (i.e. guidelines promulgated by the FTC, court can find no reason why the definition the FTC has provided would not give people of ordinary intelligence a reasonable opportunity to understand what evidence is required to substantiate health-related claims).
When the FTC brings an action based on the theory that advertising is deceptive because the advertisers lack a reasonable basis for their claims, the FTC must 1. Demonstrate what evidence would in fact establish such a claim in the relevant scientific community and 2. Compare the advertisers' substantiation evidence to that required by the scientific community to see if the claims have been established [FTC v. Direct Marketing Concepts, Inc., 624 F.3d 1 (2010), 15 U.S.C.A. §45(a)(1)]
Moreover, making the representation in "good faith" is immaterial to the issue of whether the advertisement is adequately substantiated. [FTC v. Direct Marketing Concepts, 569 F.Supp.2d 285 (2008)]

Also, under 15 U.S.C. §52, the term "cause" is said without any qualification relating to the advertiser's state of mind (it's immaterial whether defendant thinks that he is not violating a cease and desist order…said section holds him liable for the natural consequences of his act regardless of his intention." [Mueller v. U.S.]

Advertisements cannot represent that a product works just because the placebo effect during the clinical trial had the effect the medicine allegedly had. [FTC v. Pantron – case of hair loss formula].
DETAILED FACTS:
The FTC is challenging the product, TA-65MD, sold by New York-based Telomerase Activation Sciences. A three-month sample of this product costs as much as $2,000.  The company marketed online, at conferences, and at seminars. These marketing events targeted prospective licensees, many of whom are health professionals. Telomerase Activation advertised that its products not only stopped aging, but actually reversed it by repairing DNA damage, restoring aging immune systems, increasing bone density, etc. According to the FTC's complaint filed against this company, these ads were not based on any sound scientific evidence. Anywhere that an advertiser says things like "tests prove," "doctors recommend," and "studies show," the Commission expects that the firm has a scientific evidence substantiating these claims. As noted above, there are numerous cases where courts have found for the FTC because companies are incapable of substantiating their advertisements, thus potentially harming consumers through deceit.
OTHER FACTS:
Huffington post estimates that the average American woman spends $8 on her face every day. (https://www.huffingtonpost.com/entry/how-much-is-your-face-worth-american-women-average_us_58befa65e4b06660f479e594)
Anti-aging products have grown into a global industry valued at an estimated $261.9 billion in 2013. ()https://www.marketwatch.com/story/10-things-the-anti-aging-industry-wont-tell-you-2014-02-11) It has only grown since then. (https://www.statista.com/statistics/509679/value-of-the-global-anti-aging-market/)
ARTICLE LINKS:
https://citybail.cf/2018/03/03/anti-aging-claims-of-ta-65md-challenged-by-ftc/
MEDIA:
https://www.youtube.com/watch?v=3Y5SAM91oG4
Disclaimer:
*In no way is Radio Law Talk or its affiliates or hosts giving legal advice.  Seek legal counsel. Radio Law Talk does not guarantee the full accuracy of these blogs as most situations are unique unto themselves and some or all of these blogs may not apply.  Laws constantly change or may be interpreted differently.  Each state laws may differ, along also with federal laws.  Do not use this blog as advise in any way.
**Radio Law Talk does not guarantee the accuracy of all detail research.Above is the written research performed prior to one of the latest shows. Neither Radio Law Talk nor its hosts guarantee its complete accuracy as it is a "working script" only and as such is used as a base foundation of the legal topics discussed. Many additions and changes made during and before the broadcast." This is for informational purposes only and not to be relied upon as all of the issues or law for the subject topic. Seek legal counsel for all your legal needs.